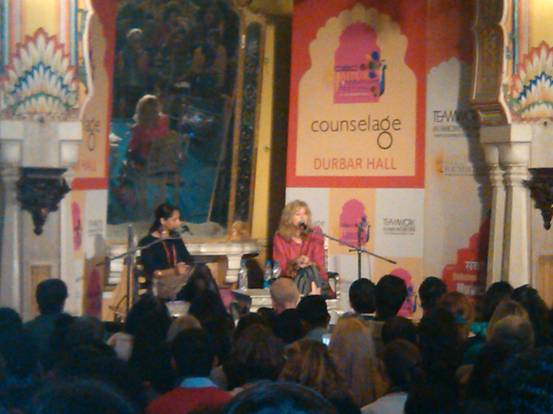 Just to say that the films connected to "Heartbreak Hotel" (see my previous posting) are now up and running on my website, just click on to Courses for Divorces and learn how to change a plug and make a lemon sponge.
I've also written another short story connected to the novel, "An Artistic Streak", which will be broadcast on Radio 4 on 21 February, after Book at Bedtime (or maybe it IS book at bedtime, I'm not sure). It takes place in Knockton, the town on the Welsh borders where "Heartbreak Hotel" is set. I love playing around with new or peripheral characters and giving them their own stories, it throws little echoes back into the novel.
The novel is published at the end of February and I'm doing various events connected to it…
Horizons bookshop literary dinner in Burnham, on 1 March.
The Emirates Airline Festival of Literature in Dubai from 5-10 March.
The Lady Literary Lunch, 19 March.
Event at Toppings bookshop in Bath, 25 March.
Event at Rossiter Books, Ross-on-Wye, 7pm on 9 April.
Events at Toppings in Ely, 10 April (I think).
Cambridge Word Spring Festival, 12 April.
You magazine, Mail on Sunday event 11 May. This is an all-day thing.
Hay Festival, some date during 31 May to 10 June.
Althorpe Literary Festival 14 June.
Event in Devizes Town Hall 16 June.
Winchester festival 8 July.
Buxton Festival 17 July.
And probably some more, I'll update this when they happen.  My daughter Lottie's first novel, "Kiss Me First" is published in July and I'll hopefully be doing some events with her. There's a big head of steam building up around her book so maybe I can ride in her slipstream. It's payback time! After all, I gave her life itself. (Picador are publishing it; needless to say, it's great).
Meanwhile I went to the Jaipur Literary Festival in January which was an extraordinary experience, as the film of the "Best Exotic Marigold" was not only set there, but partly filmed in the gorgeous old Diggi Palace Hotel, where the festival was held. It's free entry to the events so the place was heaving with schoolchildren and students, which gave it a terrifically fizzy atmosphere. I went off to buy stuff in the bazaars and even there they had heard about the film, or indeed seen it; it's been a big hit in India.
Best of all I visited a wonderful 84-year-old Canadian woman who has outsourced herself to Jaipur. She's had a thatched cottage built in the grounds of a rackety old hotel, just like my novel, where she lives surrounded by monkeys and parrots….
More anon, do get in touch if you fancy, I'm at info@deborahmoggach.com